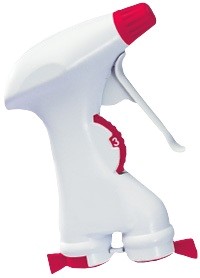 Allow us to introduce ourselves...
We are Deardorff Fitzsimmons, a company dedicated to good ideas that make everyday living better for everyone. The innovative Dual-Liquid-Sprayer meets the needs of wholesale manufacturers and distributors as well as retail consumers.
We have gained a ton of experience in engineering and manufacturing the Dual-Liquid-Sprayer dual-liquid trigger sprayer for large international companies in several markets. Other accounts, both domestic and foreign, are working now in the development process of new products utilizing our Dual-Liquid-Sprayer in still other markets, including the medical field and the European professional cleaning market.
At our Southern Oregon headquarters, we continue to work on new ideas every day. We feel our commitment to innovation and product integrity that benefits both the consumer and the environment has been the major reason for our success; but, of course, it all began with one good idea!