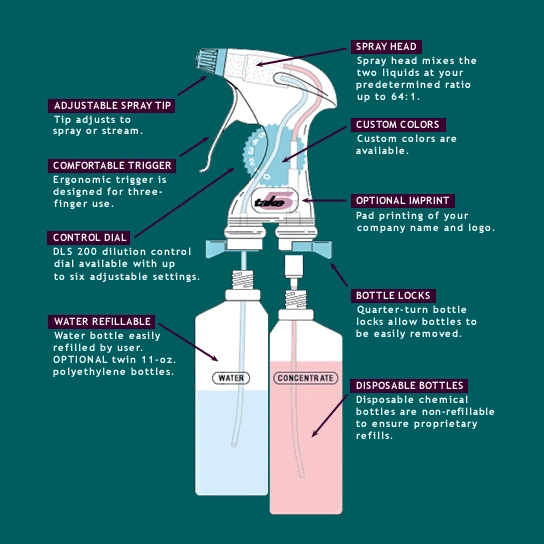 Custom Dual-Liquid Variable-Ratio Sprayer
The DLS 200 dispenses two liquids simultaneously. Its dilution control dial allows the user to adjust the ratio of the two liquids, making it suitable for a concentrated liquid with various applications dependent upon its dilution rate to water. Designed to use with disposable refills, the DLS 200 Sprayer is made with high quality components for longevity.
Capacity:
1.15 cc pump volume/stroke
Height with bottles:
11.25 in.
Compatibility:
Formula-specific components with laboratory testing
For more
information
or to place an
order
, please contact us directly.